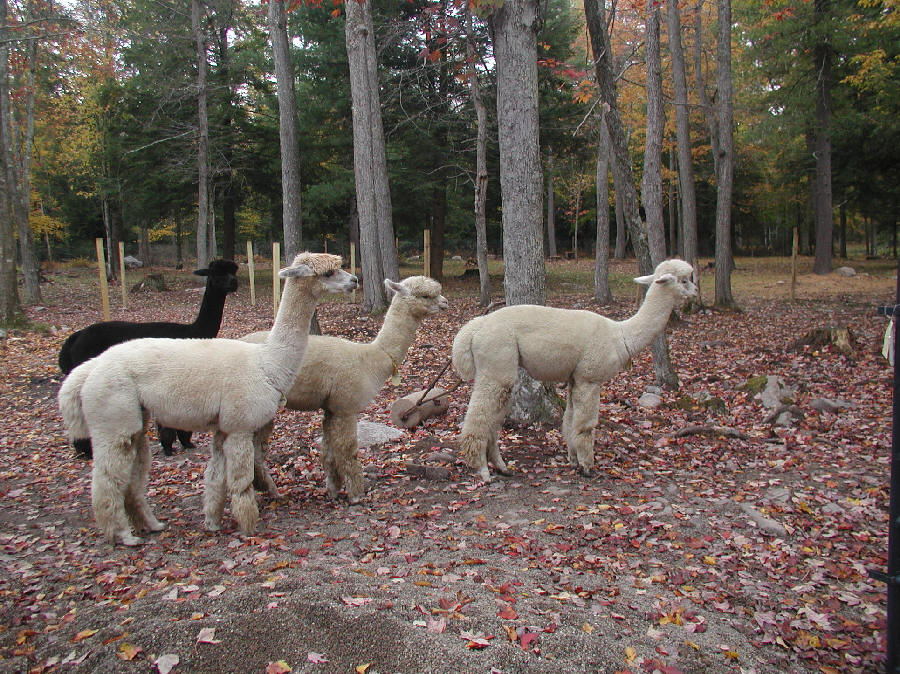 Please join us for our 5th annual Fall Festival here at Falls Edge Farm October 15th & 16th 10:00 am - 5:00pm.  We have lots of vendors joining us for this event.  Grab a bite to eat, search for gold, pet the alpacas do some Christmas Shopping - get your picture taken enjoy the many crafts and talents we will have with us. 

Welcome to Falls Edge Farm, our little piece of paradise in the middle of the woods.  Pat & I decided one day that we wanted to quit the rat race in the city and settle down in the woods and just relax - the result of all of this relaxing is one of the craziest most exciting and unbelievable adventures we have ever been on.  See what happens when you have no one to talk to except trees - you wind up with alpaca's, dogs, cats (soon chickens) and of course our newest adventure is the purchase of the fiber mill (formally of Haneke Enterprises).  Wow! So much for taking it easy. 
Feel free to browse around our site - make sure you visit the Boutique, perhaps you will find just the perfect gift for that certain someone or maybe you would like some quality yarn, roving or just raw fiber to work yourself..